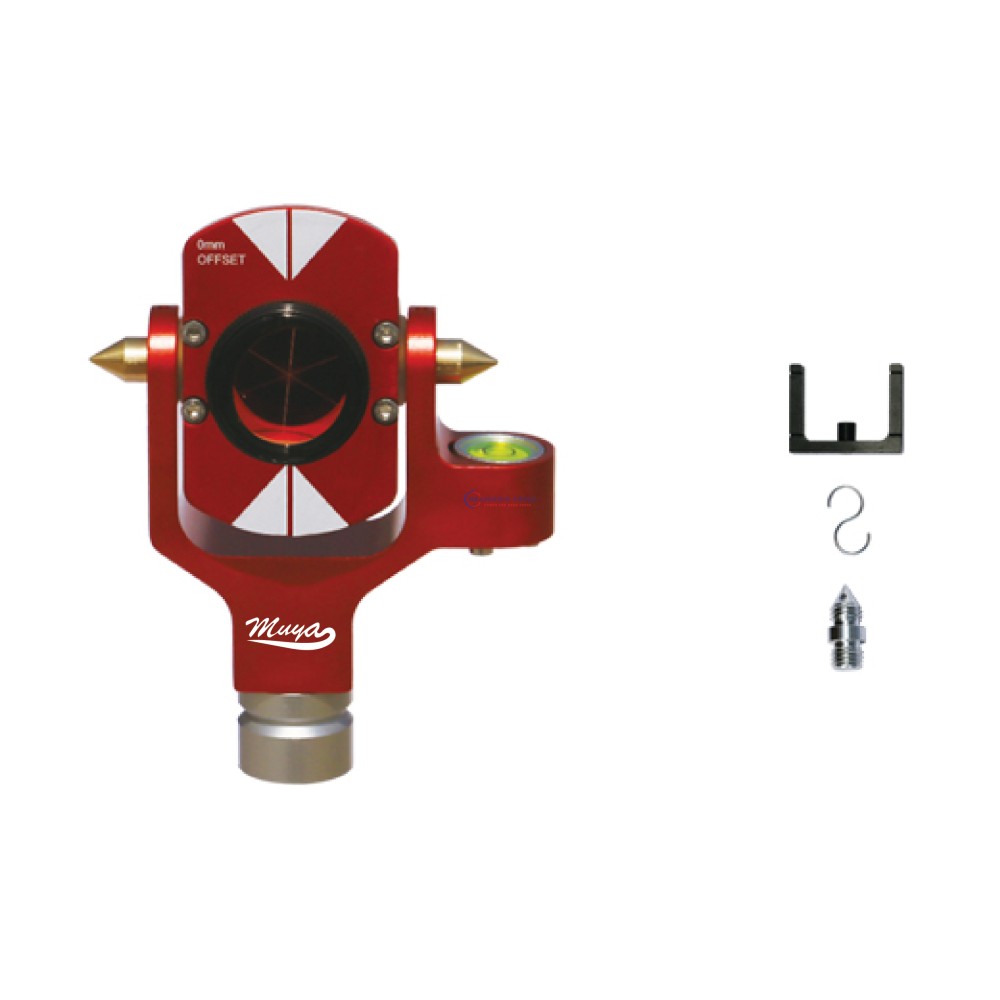 Muya G31020 25.4mm Mini-Prism With Anodized Aluminum Holder Muya G31020
Overview
Muya G31020 Mini-Prism Features a 25.4mm prism accuracy of
Muya G31020 Mini-Prism Features a 25.4mm prism accuracy of <5 second, copper-coated or silver-coated prism for option.
Tilting holder made of anodized aluminum, the assembly is constructed of aluminum and brass.
Has a 0 or -30mm offsets.
Includes a side-mounted 40 minute adjustable vial.
Kits includes s-hook, plum bob bracket and plum bob, so that fit any other accessories.
Comes with a bag and inner box.