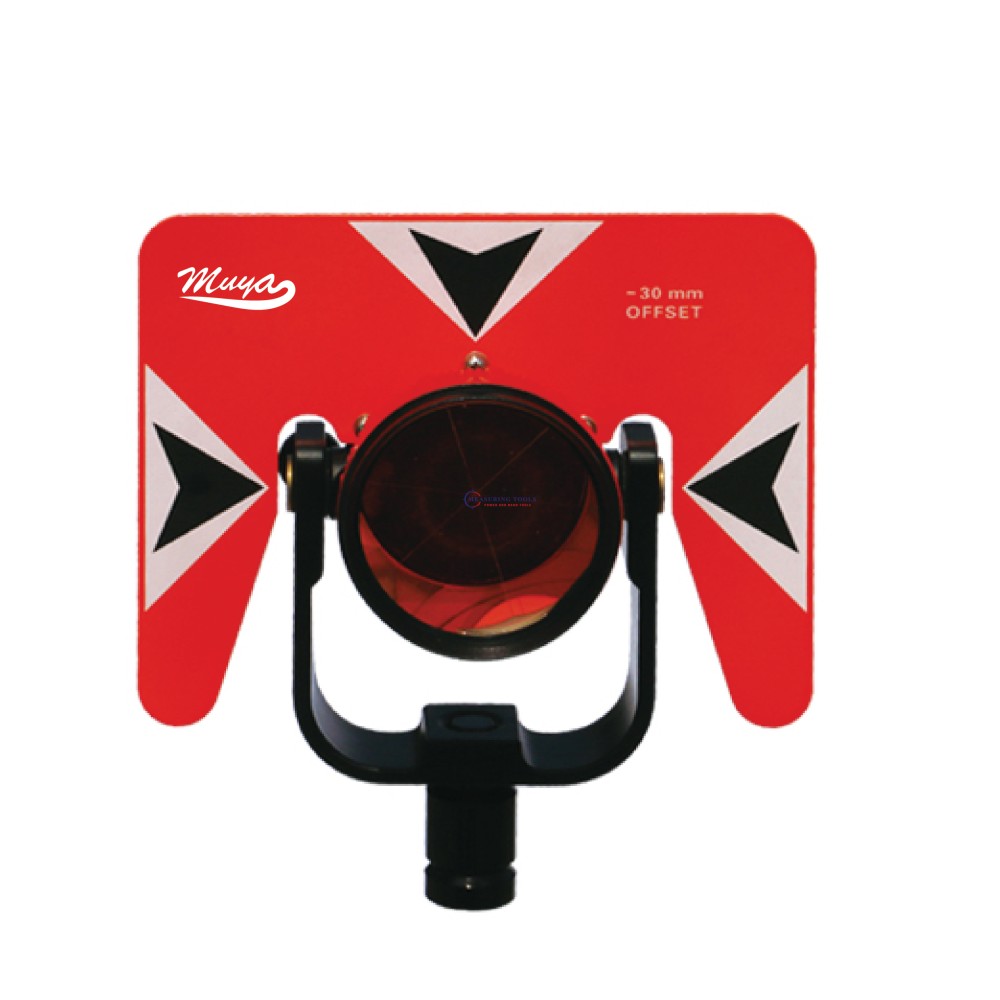 Muya G31003 64mm Circular Prism With Powder-Painted Die Casting Aluminum Holder, Copper Coated Muya G31003
Overview
Muya G31003 Features a 64mm copper-coated prism, has a
Muya G31003 Features a 64mm copper-coated prism, has a <6 second accuracy.
Mounted in either 0 or -30mm offset, fits any 5/8 11 prism poles or adapters.
Tilting holder is made of electrostatic powder-painted die casting aluminum.
Height of tilting axis is 115mm .
Comes with a carrying bag .